In early 2022, IEEP created the Green Trade Network, a group of experts from over 20 European research organisations, ranging from think tanks to NGOs and academia, conducting evidence-based research and outreach activities on the trade and environment nexus. On this page you will find information on the network's activities as well as the editorial from its latest newsletter.

Don't hesitate to subscribe, and follow @GreenTradeNet on twitter for more frequent, bite-sized updates.
GTN member organisations are based in 9 EU Member States, but also in the United States of America, United Kingdom and Switzerland. The aim of the GTN is to collectively promote a European agenda with a better alignment of trade policies and trade-impacting measures with key environmental and climate objectives.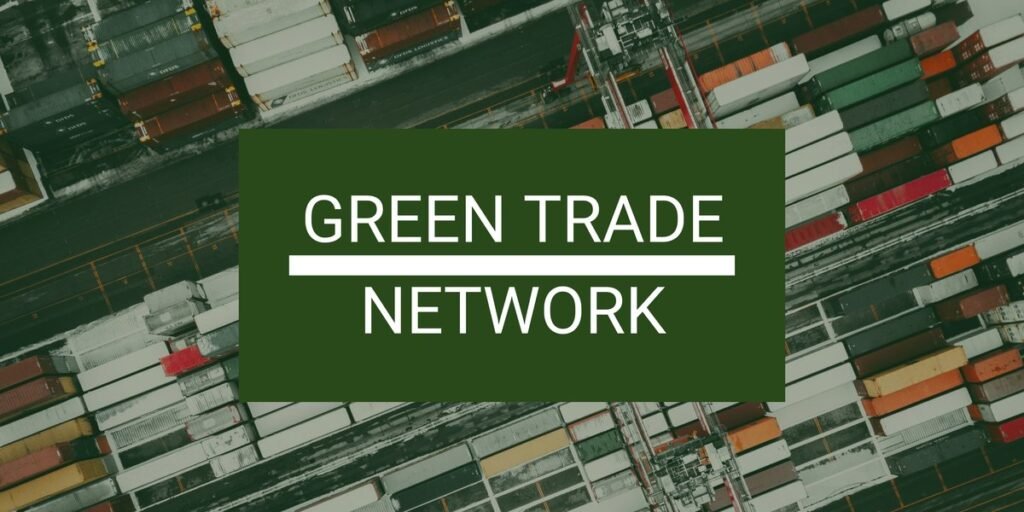 December 2022 newsletter editorial
Navigating trade and investment reforms: Lessons from the Titanic syndrome
You are reading the 6th edition of the Green Trade Network's newsletter coordinated by IEEP, gathering in one place information and key happenings in the world of green trade.
Law and politics supposedly evolve with the world they govern — either as a response to or a pursuit of societal changes. International law is no exception: customary law has its roots in state practice, and treaties require a political impulse, be it reactionary or visionary. The consensual production of international law by states makes the whole process inherently slow, and rather conservative. Unfortunately, conservatism does little for nature conservation.


The recent setbacks of the Energy Charter Treaty (ECT) modernisation project are a telling illustration. Environmental organisations have long criticised the protection this gives to fossil fuel projects. It now seems widely agreed that the ECT is — or has become — a threat to environmental action. Exiting the treaty may be a first-line remedy, but the sunset clause binds state parties to ECT provisions for 20 more years after withdrawing. It could be more effective to reach consensus and agree on a revised version.


The EU Commission took an active part in the 15 rounds of the modernisation process. In the meantime, however, opposition to the ECT intensified. While parties to the treaty reached an agreement in principle in June 2022, the Commission failed to secure sufficient support from EU member states, a number of which recently expressed their intention to #ExitECT. On the day the parties were expected to adopt the project, the Commission contritely requested that it be removed from the agenda, to the annoyance of non-EU parties. What was supposed to be a half-baked revision of a relatively obscure treaty ended up being an international fiasco. The following day, the Parliament called for a coordinated exit.


This came as little surprise to observers of European politics. In fact, the Commission's main argument for modernisation was that a poor deal is better than no deal — ie current rules for 20+ years. However, the question remains: how come the advocates for modernisation — such as the Commission — did not change course until they faced failure?


This may well be a typical example of the Titanic syndrome. The Commission seemed to stick to their own vision and ignore warnings, even as member states kept on exiting. This may have been fuelled by some disdain from the Secretariat, culminating in Secretary General Guy Lentz calling Martin Brauch's critical writing "totally stupid" and "awfully long". The Commission adopted a principled approach and pushed for technical solutions, but got caught in the elements.


In general, the EU consistently champions a rules-based international order, with much deference for existing legal structures. This is true for the ECT but also for the WTO. Legal arguments on CBAM are mounting even before the text is adopted. While the United States takes some distance with the GATT disciplines, not to mention the dispute settlement body, the Commission makes a point of following the rules and reiterates concerns over WTO compatibility.


These situations are very different, but they reflect one message: international law does not get far without state political support. Rules and principles do make international relations more efficient and more predictable, but some rules, at some point, become outdated to some parties. Right or wrong, they might decide to opt out.


We are approaching the point where new rules are required in the face of new challenges. This is going to take time and creativity. More importantly, it takes a shift from legal discourse to political dialogue, from arguments to ideas. Calls for alternative routes cannot be ignored forever, but early consideration would limit the damage.


This is our last newsletter of the year. Feel free to write back to bchartier@ieep.eu with your thoughts, or invite your colleagues to join the GTN community! Spread the voice and read previous editions here.


We wish you a very happy end of the year!

Basile Chartier, Coordinator of the Green Trade Network